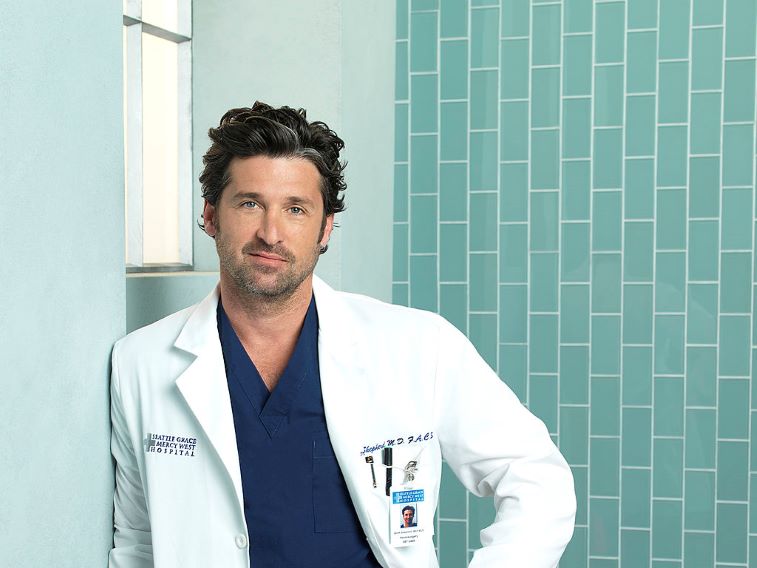 The episode in which Derek Shepherd dies will never forget most Gray's Anatomy fans. The fateful incident happened in Season 11, Episode 21, and was titled "How to Save a Life."
The attending physician who failed to save McDreamy's life recently appeared in an episode of Gray's Anatomy. Let's take a look at who he is and what happened. Warning: Season 16 spoiler.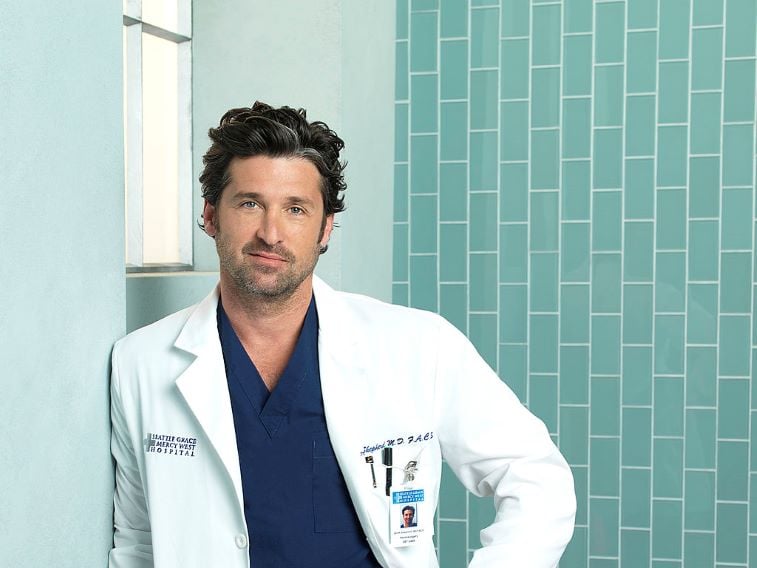 How did McDreamy die on "Gray's Anatomy"?
One fateful evening is Dr. Derek Shepherd en route to Washington to end the president's brain mapping project. He sees a car accident and stops to help. He saves a young girl, her mother and another couple involved in the crash. Just when Derek wants to leave the scene, he is hit by a truck.
McDreamy is taken to the nearest emergency room and can not speak. As the doctors examine him, Shepherd unconsciously tells them he needs a CT scan of the head. He is operated on immediately. Dr. Penelope Blake (Samantha Sloyan) wants to perform a CT, but is told by her visit, Paul Castello (Mike McColl), dismissed.
When the doctors discover his blown-up pupil, Shepherd realizes that he is about to die. The neurosurgeon arrives late in the operating room, and McDreamy is declared brain-dead at home by the onlookers.
Who is Mike McColl?
Dr. Paul Castello, who refused to do the head CT, is played by Mike McColl. The actor appeared in only two episodes of Gray's Anatomy .
McColl grew up in North Carolina, but moved to Los Angeles in 1996 to study at the American Academy of Dramatic Arts. His first professional audition earned him the title role in an MTV comedy pilot, Normal Joe .
He then landed the synchronized role in the film Love and Basketball . Since then he has made numerous movie trailers and TV promos. He also acts as a narrator for a variety of television programs and documentaries.
McColl is married and has two children.
When he starred in Gray's Anatomy he tweeted: "McDeadly." He asked friends and family to watch the show, mostly because it's usually just his voice in TV shows. If fans of the show had seen his tweet, they would have been in turmoil. Maybe that's why the producers did not choose a well-known actor to kill our beloved McDreamy.
When did McColl appear in the second episode of "Gray's Anatomy"? McColl returned to medical drama for Season 16, Episode 8, My Shot. He reappears as Dr. Paul Castello, but this time he's on the medical panel to decide if Meredith Gray (Ellen Pompeo) gets her medical license back.
After half the episode, Meredith can not keep her mouth shut longer (though her lawyer insists she does not speak at all). As Dr. Castello tries to question Meredith, she gets up and starts screaming.
"You are the coward that stood over my dying husband, refusing to drill holes, and refused to perform a head CT," Meredith draws closer. "You do not deserve to judge somebody."
When she stops screaming, he collapses into a fit. The doctors call 9-1-1 and he is taken to Gray Sloan Hospital. The seizures stop and Amelia Shepherd (Caterina Scorsone) picks him up for a head CT. The surgeons find that he needs a craniotomy. Dr. Tom Koracick (Greg Germann) performs the surgery, but Dr. Castello does not succeed.
In true Gray's Anatomy way, the doctor who let Derek die without CT of his brain dies during a brain operation.