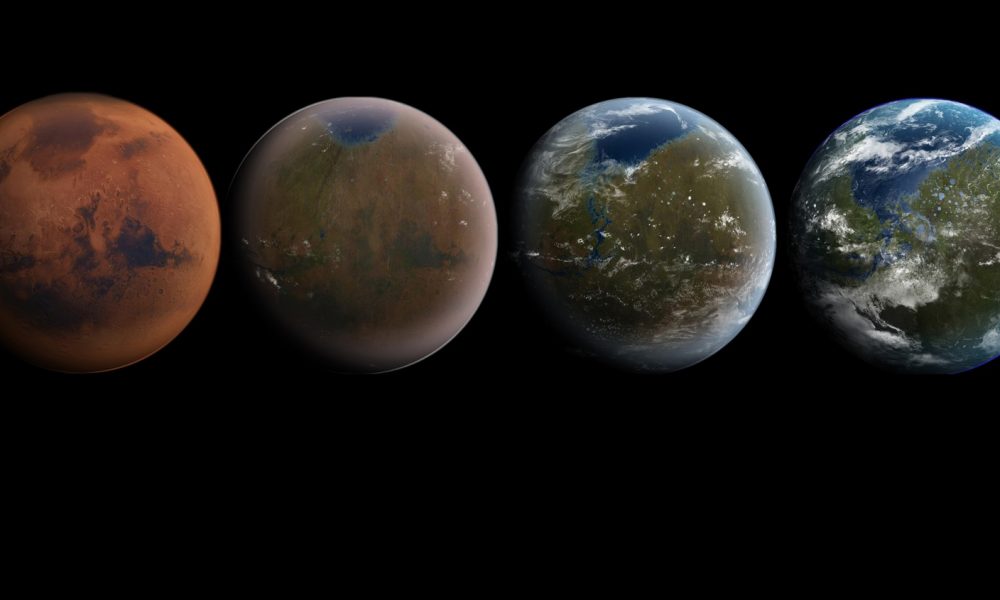 I've to admit, I've been fascinated with the idea of ​​terraforming at IMAX film discussing the topic during my week at Space Camp, um, a few years back … or so. While I'm more interested in permanent space colonies (eg, Star Trek: Deep Space Nine ), I'm also very interested in multiplanetary habitation for humans, and transforming the Martian environment rather than constantly fighting to survive
That, and the fact that Elon Musk has a successful rocket company, was founded with long-term occupation of Mars as its core purpose are mobile motivators. The t-shirts are a great plus, too.
Musk has doubled down on his terraforming strategy, tweeting "Nuke Mars ! "And then," T-shirt soon. "He explained a little more a few days later in response to radiation concerns," Nuke Mars refers to a continuous stream of very low fallout nuclear fusion explosions above the atmosphere to create artificial suns , Much like our sun, this would not be the cause of radioactivity. " I will not pretend to be a numbers-based opinion on the matter because, frankly, I always wondered if it were possible.
Working through the politics of clean energy is hard enough when you Tesla makes to reduce the use of fossil fuels. Then, when you get nuclear energy into the mix as a zero emissions option, the fights really break out thanks to the awful consequences that came from nuclear plant failures of the past and the long-term impacts that nuclear weapons have caused in wartime. It does not really matter if the science says it's pretty safe with current technology – fear of the consequences overtakes any data-driven discussion. So, when someone like Elon Musk says he wants to use a technology on Mars that struggles so much on Earth, it really feels like it will not do anything because it never gets a green light in the first place execute.
reflective satellites. Musk floated this option in a tweet, saying "Might make sense to have thousands of solar reflector satellites" to "warm Mars vs artificial suns (tbd)." Since SpaceX is already in the business of manufacturing satellites at the scale that would be needed for search for undertaking with Starlink, the feasibility factor has more points than the thousands of nuclear bombs needed for an artificial sun near Mars. And, hey! Solar power (amplification) for the win, right?
However, I'm not sure whether NASA would acknowledge this strategy, either, since they were already scrubbed terraforming as an option in their opinion.
"Mars does not retain enough carbon dioxide that could actually put it back into the warm atmosphere of Mars", according to a NASA-sponsored study. NASA Goddard Space Flight Center