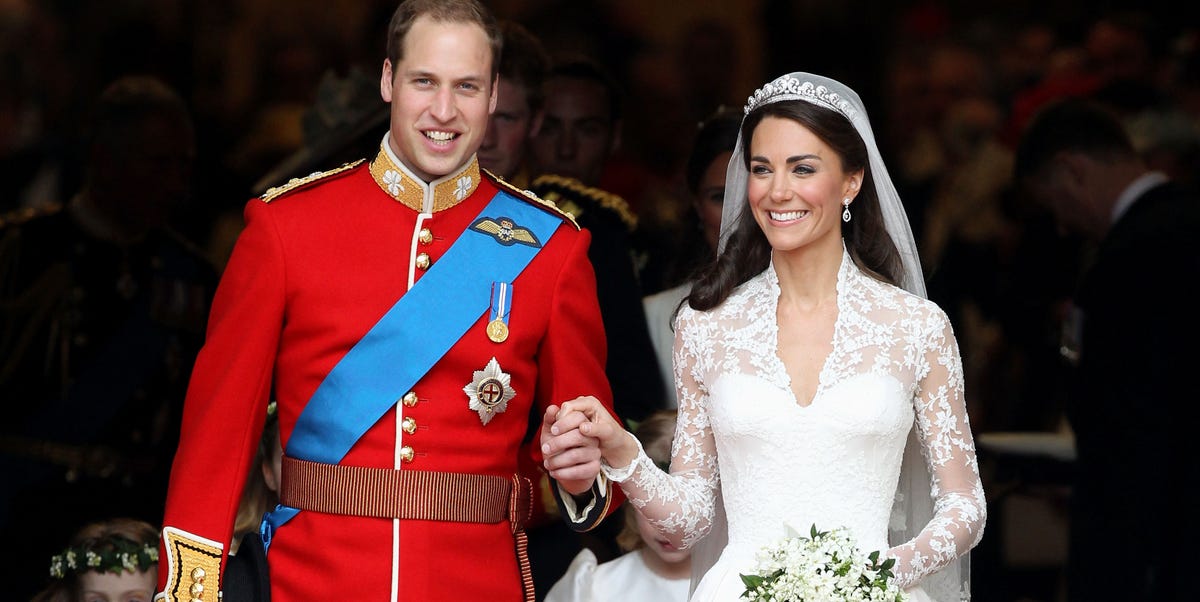 Kate Middleton and Prince William married on April 29, 2011, and since this highly romantic / fateful / legendary day, the Duchess wears a handsome band of Welsh gold on her ring finger. See, here it is stacked next to her massive engagement:
Getty Images
Now that we have determined that William does not wear a ring, a few questions remain ….
1 , Did Kate give a ring on her wedding day?
Answer: No! Here's a video of their ceremony where you can see how William just whirls up a ring on Kate, and in return she does not mind:
And here's a GIF in case your boss gets you to work Punished with Ancient Royal Wedding Videos:
2 Most royal men wear wedding bands
That depends, but mostly yes! Prince Charles wore a wedding band behind his little signet ring when he married Princess Diana: