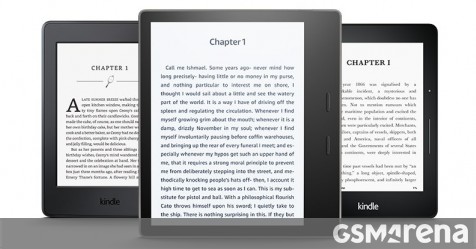 This Sunday we do something different. E-book readers do not exactly fit our traditional topic list, but they still have a place in our personal area of ​​interest. Strangely enough, there seems to be a vacuum of in-depth reviews, especially comparative studies. So I thought I would share my personal experiences as a historical rundown and comparison between different generations of Kindle devices.
I have been a Kindle user for six years. My career requires long hours of reading, and that's also a favorite past. Damn, even my work here as a moderator in the GSMArena requires thousands of comments.
I have a little over a thousand books in my library, and my average for the last three years involves 8-9 hours of reading, much of it on a Kindle, as it does not strain my eyes. But all these experiences have shown that Amazon simply can not or does not want to create an e-reader device for enthusiastic readers. Read the rest of this review to find out why.
My first (and possibly best) Kindle was the Kindle 5 (2012), which retailed at £ 69
Kindle 5 (2012) Key Specifications
6 "E Ink Display, 167 ppi
600 x 800 pixels resolution
2 GB of internal memory
1800 mAh Li-ion battery
microUSB 2.0
The Kindle 5 is the e-reader I've used the longest When I saw e-ink displays for the first time, I was thrilled to discover that it felt like a normal book, with some key advantages such as less weight, changeable font sizes, and so on. Compared to a computer, tablet, or laptop Smartphone screen has brought me the lack of eye strain completely in the e-reader cult.
I was pretty happy with it, although the buttons over time showed signs of wear and a little "klickig" Quality and reading experience The battery life was remarkable even after four years of daily use. It took consistently 3-4 weeks with a single charge. I got used to this great performance and took it for granted. The only thing missing at the time was a touch screen, so typing, highlighting and taking notes was an unbearable process on a device that was not intended for typing.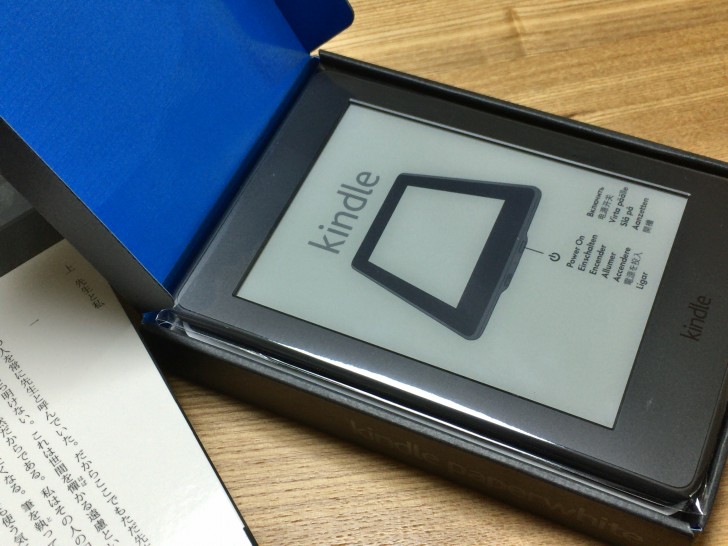 After that I got the Kindle Paperwhite (3rd generation) (2015) cost £ 109.99 in 2015 and was a little cheaper when I got it a year later.
Kindle Paperwhite (3rd generation) (2015) Key Features
6 "E Ink Display, 300 ppi, touch screen
1400 x 1080-pixel resolution
4 GB internal memory
1.420 mAh Li -Po Battery *
microUSB 2.0
* Since Amazon does not publish detailed technical specifications for its Kindle devices, I can not be sure if they've downgraded battery capacity.
The backlit screen felt great Although the build quality was not quite as good, the touch screen was painfully insensitive and lethargic due to the slow refresh rate, but it was a god sent for tapping and highlighting, but a bit uncomfortable for switching pages (the primary Action that you run on a Kindle), but the most significant downgrade was the battery life, and even if the brightness was set to 0, the Paperwhite lasted at a charge a week or less of intensive reading.
Amazon advertises six weeks of battery life when it's used for 30 minutes a day, Wi-Fi turned off, and brightness set to 10. I honestly did not notice any noticeable difference in battery life after changing the brightness settings, though I never used it at higher levels than 15 (it goes up to 24).
I began to forget the days when I had physical buttons, and when every random touch on the screen did not change the page, I thought longest about choosing the more expensive Voyager ( Amazon stopped them before) I had decided) and later, the oasis, only for the physical keys.
Ultimately, my deteriorated visual acuity was the deciding factor, especially after Amazon unveiled the 7 "Kindle Oasis in 2017. All other Kindles are 6" and although compact and easy to carry, are somewhat difficult to read continuously, above all, if you use a larger font size.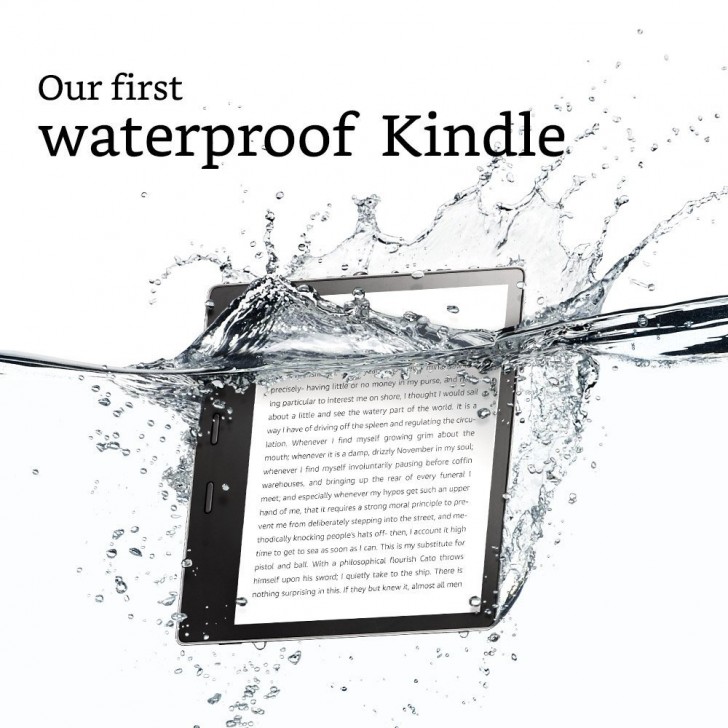 I recently received the Kindle Oasis (9th generation) (2017). We have a full review of the Oasis 2 that you can check here.
Kindle Oasis (9th Generation) (2017) Key Specifications
7 "E Ink Display, 300 ppi
Touch Screen and Physical Buttons
19659007] 1680 x 1264 pixel resolution
8/32 GB internal memory
Acoustic support, Bluetooth 4.2
IPX8 waterproofness
microUSB 2.0
I bought the Wi-Fi only 32GB version, which costs about £ 259 because Amazon only offers 8 and 32GB versions 8 GB is too small for me, and while 32 GB was much more than I needed, I had no other viable option. I wish they had made an in-between, a 16 GB version that should be enough to save all my comic books without paying too much for storage.
I paid less than full retail just because Amazon had a warehouse deal, but some of my expectations were disappointed when I did found out when I found out that no Power supply included in the box, even for their premium device, and I refuse to pay the additional £ 17 in principle.
The Oasis itself feels fantastic, especially after you've overcome the weird design, complete with a handlebar on the back. The screen is smooth and seems to have a better refresh rate (I can not be sure because Amazon does not release comprehensive specifications), so it allows for an efficient browsing and typing experience. The build quality is excellent and the return of physical keys is a great pleasure for me.
The software is not significantly different from Paperwhite. The useless home screen, fortunately easy to disconnect, is still there, the same shameless push of Goodreads in your throat is still there.
Fortunately, the good stuff is there too, like simple emphasis; Search in the library; Pressing on a word for a definition; easy access to the business and a filter-rich, easy way to browse through books.
There are also some great new features like autorotation, adaptive brightness, and a nightlight mode for those of us with more sensitive eyes. It would have been even better if the nightlight had not only gradually reduced the brightness, but also a blue light filter.
I think it's good to be able to turn off the touchscreen while reading and use only the physical buttons to avoid accidental page turns. Overall, most changes in the software are upgrades and ease the user experience.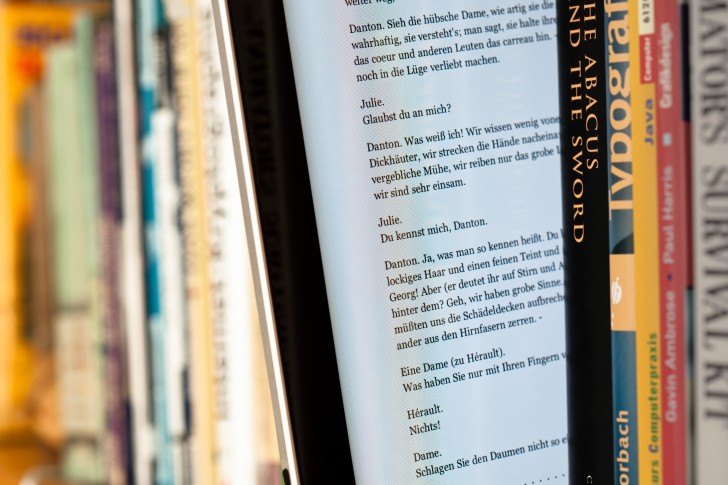 Unfortunately, switching from one Kindle device to another is a pathetic experience. The move of hundreds of books and personal documents, diligently organized into collections from Kindle 5 to Paperwhite, was a real nightmare. In theory, everything is (well, almost) on the cloud and it should be easy, right? It was not. The reason for this is that collections on older versions of the Kindle software did not seem to be backed up in the cloud. I spent days reorganizing my library and making sure everything was just right.
This time, when I brought my library to the Oasis, my collections were in the Amazon Cloud, and I thought naively that the process was painless. However, Amazon only stores wirelessly sent files, which means that any personal documents I transfer from my computer over USB are not in the cloud.
So I had to manually send data to the device. Sure, this issue may be limited to my use case as I can not email my documents or buy them with just one click to easily find them on my reader.
The next trouble, even in the 21st century, is downloading all your books on your device. I do not know about you, but I'm uncomfortable with just having the literature I'm currently using on the device as it may take a while for me to get something from my library, without Wi-Fi access. No problem if you choose a networkable Kindle with Whispernet. But that comes with a pretty hefty price increase over the already expensive Oasis.
I was able to download my collections on the Oasis, but there's no way to automatically do the same thing for the books it contains, so I spent hours clicking on "Save to Device" again. Only after manually removing the duplicates and making sure that everything is where it should be I could start enjoying the oasis. By comparison, my last smartphone migration from a Samsung Galaxy S7 to a Google Pixel 2 took about 10-15 minutes, during which time I hardly had to do anything.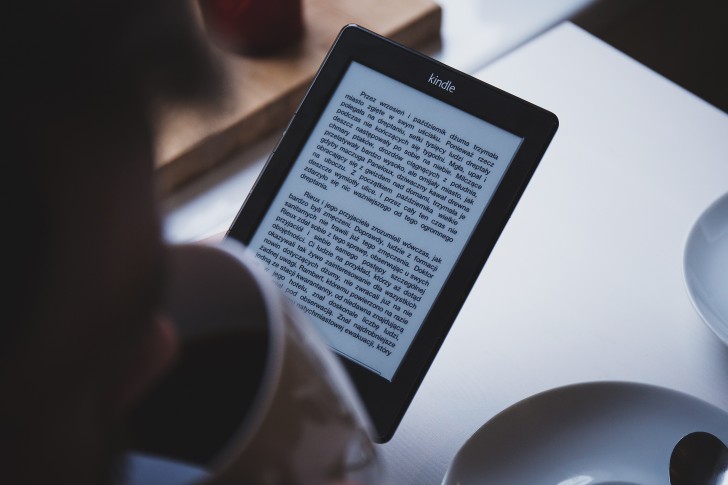 All this said, I was more satisfied with Kindles than not. They have withstood excessively extensive usage amazingly well. However, I would like Amazon to consider an uncompromising device and not just publish a variety of models aimed exclusively at the occasional consumer who reads 30 minutes a day.
A larger screen would be a blessing for more specific types of books, eg. B. Technical literature that is rich in tables and graphs. A pen or other tool would make it much more useful to people who take extensive notes. Another useful feature would be a more natural way to organize notes and annotations (at the moment I am using an external service – Clippings.io – which is a lifesaver).
Onyx BOOX is an excellent example of a company that offers a wide selection of models for every type of user. But I'm not ready to jump yet. The lengthy process of migration is one of the reasons why I am afraid to buy an alternative e-reader. I shudder to think what it would mean to transfer gigabyte-sized books to a non-Amazon device because it takes so much time and effort from one Kindle to the next.
One more reason that I happen to buy another brand e-reader loses access to the extensive e-book library that Amazon has to offer. In 2017, Amazon sold 82% of all e-books worldwide. Well, that's an oligopoly if I've ever seen one.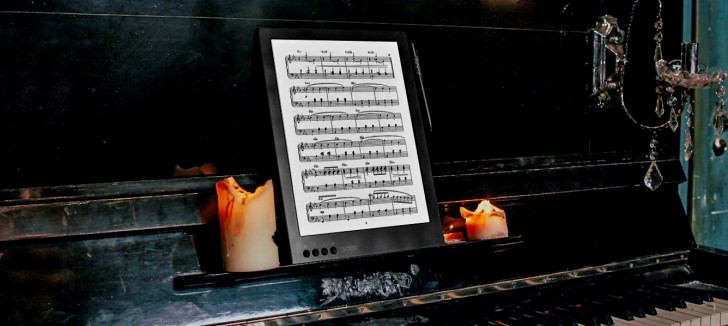 Interestingly, the price tag is also a factor. This is remarkable because Kindles are not really affordable. The larger 9+ "Onyx BOOX models cost around £ 400-500, which is more than twice the price of the most expensive Kindle." In simple terms, Amazon has to realize that it's no longer on the market alone, offering its customers more variety the small e-book niche in 2018 not worth more attention?
Sure, Amazon is not alone, there is the onyx BOOX line, which I have already mentioned, there is Kobo and NOOK, even Sony explores E -Ink devices Digital paper.
So there is a market segmentation, but it seems that Amazon refuses to answer and sells pretty much the same e-readers that it did year on year in 2011.
Are e-readers for everyone? Honestly, I think an average reader could use the Kindle app (or an alternative) on his tablet, especially if the tablet has a good screen. Users are smart enough to be aware of this, as the Kindle app for Android is the most popular reading app in Japan, the second in the UK and Canada, and the third in Germany and the US. In 2016, dedicated e-readers held the smallest share (8%) of devices people read, while tablets and smartphones account for 28% of readers in the US
So it's clear that the average buyer is not a separate one, not so cheap device needed for reading. It is all the more frustrating that Amazon does not respond to the small pool of potential customers who are willing to pay a premium price for a more useful and flexible e-book reader.
Source link