Chase Elliott hopes that NASCAR's aero updates this year will help move the series away from the teamwork element that dominated Talladega and Daytona's last races. Drawing teammates has been commonplace in NASCAR for decades, but in recent years it has been intensified on the super-speeds to the point where the four Ford drivers of Stewart-Haas Racing in the final race in Talladega in the last season along with 155 of 193 laps led by Aric Almirola.
Chevrolet Hendrick Motorsports driver Elliott – son of Talladega's record holder and 1988 cup winner, Bill – is not a fan of the team-pack race and hopes the cup's Aero change will change when the Championship returns to Talladega this weekend.
"I'm probably wrong, I'm not really sure what the right answer looks like," he said.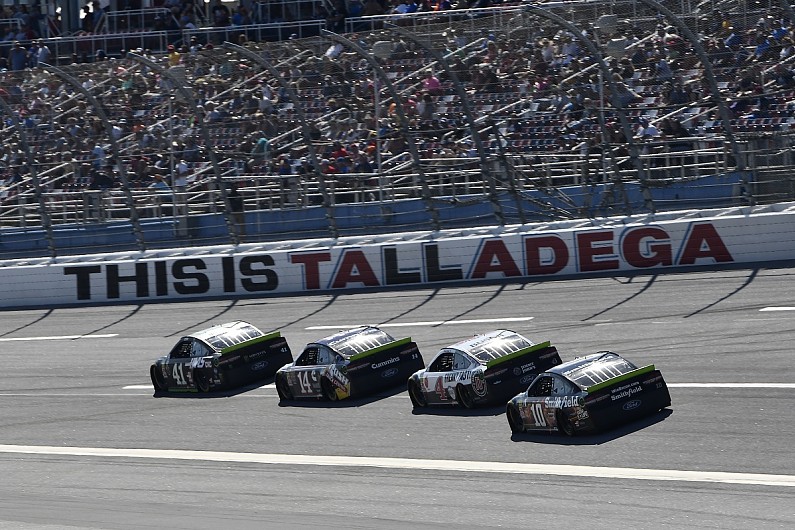 [19659002] "I do not really like what was personally done with the races, but everyone agrees on the basics in their camps and that's a kind of position we all unfortunately take. [19659002] "I do not think everyone wants to be like that. It certainly is not what I am I want it to be. But that is the position we are in now.
"I hope it's different [this weekend]."
"I do not like the way things have developed when you're buddies with certain people.
"I felt it was good when everyone was pushing and doing what they had to do."
"As this is not too often the case, and truly true to their partners and their groups, my feelings would not do so. It can not hurt if that dynamic changes and looks a little different."
is hopefully the case. "
Elliott finished 10th in the cup points this year with a top three race
Kurt Busch is the only other Chevrolet driver in the ranking of seventh places for Chip Ganassi Racing.
Source link