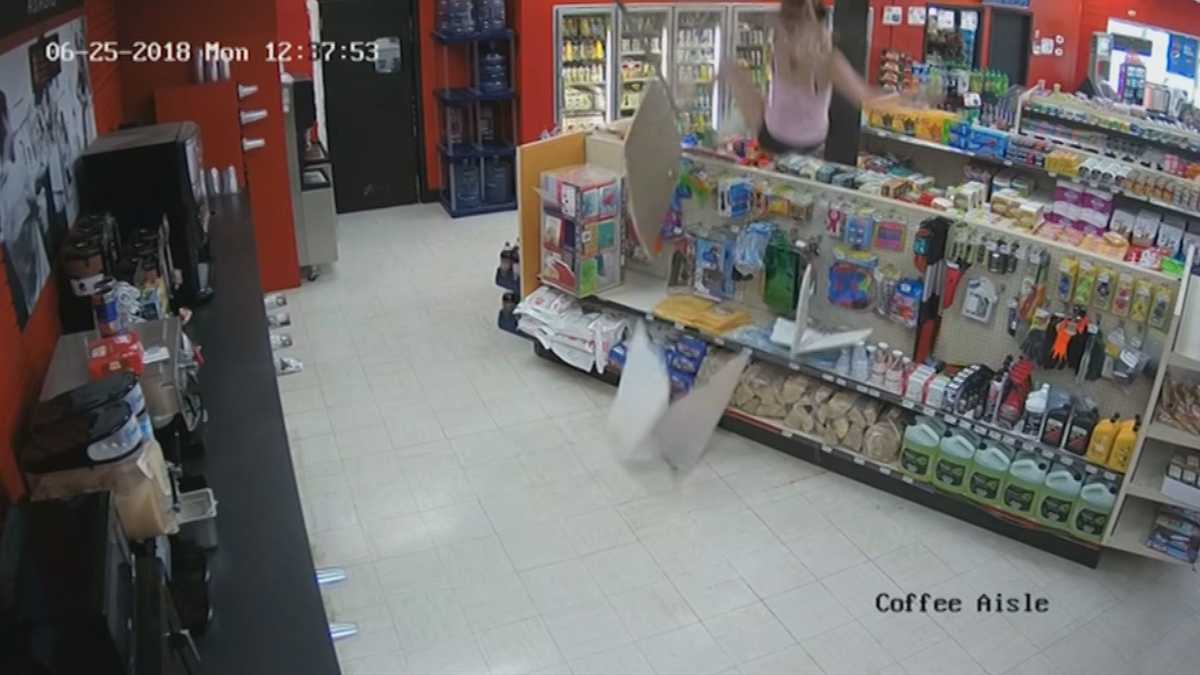 Spruce Grove, Alberta –
A woman in Canada fell through the ceiling of a grocery store trying to escape officers.
The CBC reports that the 29-year-old woman fell through the covers of a Reddi Mart at Spruce Grove, Alberta, and at the store below.
The shopkeeper, Paul Chauhan, said he called the police after he made a man and a woman suspicious. He said that the man had tried to buy a can of lemonade with a credit card but was refused several times by the machine.
Chauhan suspected that the credit card was stolen and told the officers.
When the police arrived, the man fought with officers. The woman he was with ran into the back room of the shop, climbed a ladder, and climbed into the room above the ceiling tile.
As more officers arrived, the woman crashed through the ceiling onto a series of metal shelves below.
Despite the heavy fall, police say no one was seriously injured.
The unnamed man and woman were charged with several charges, including using a stolen credit card, resisting arrest, attacking a police officer, attempting to disarm a police officer, and resisting someone who helps the police [1
9659010]
Source link