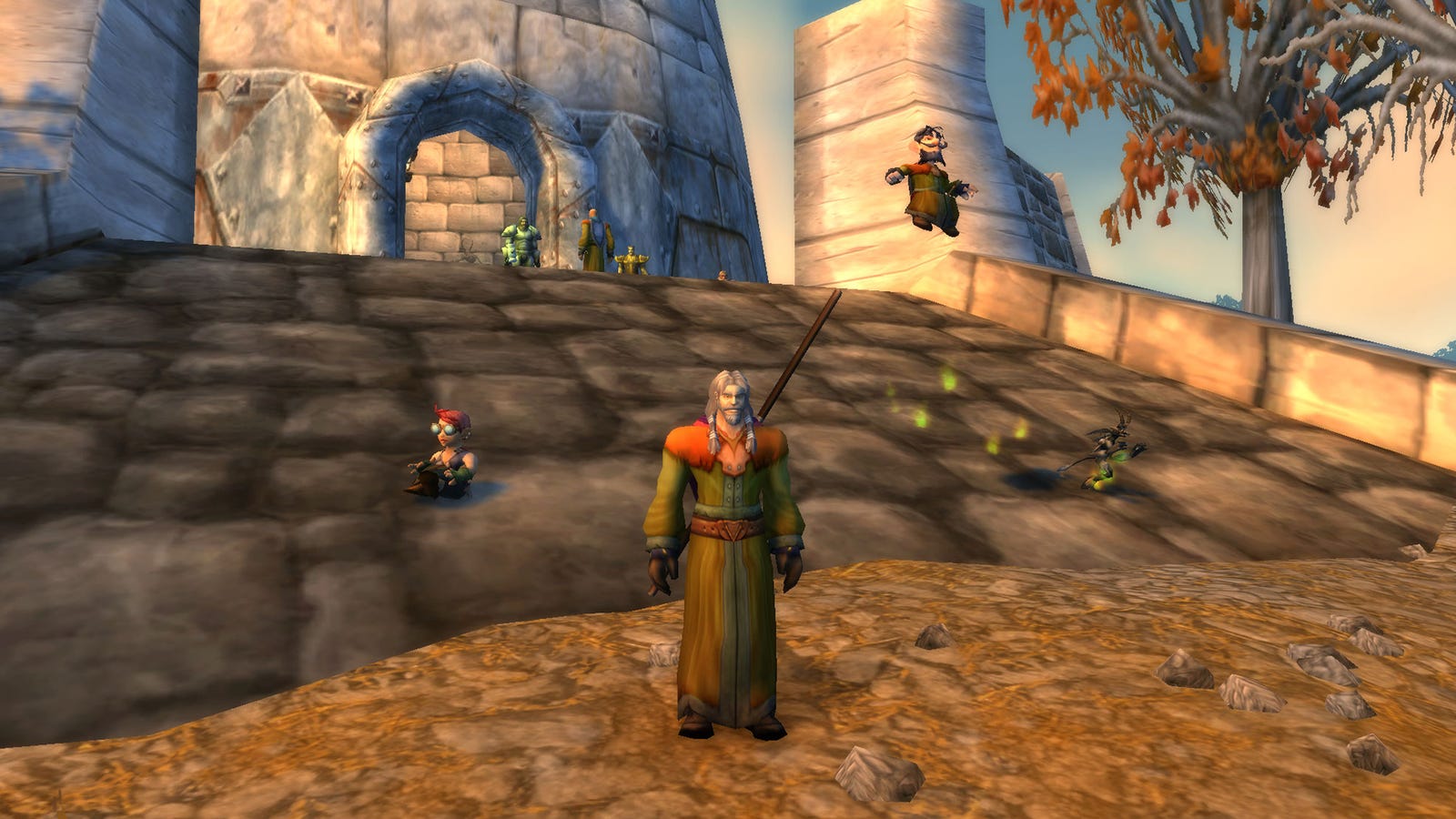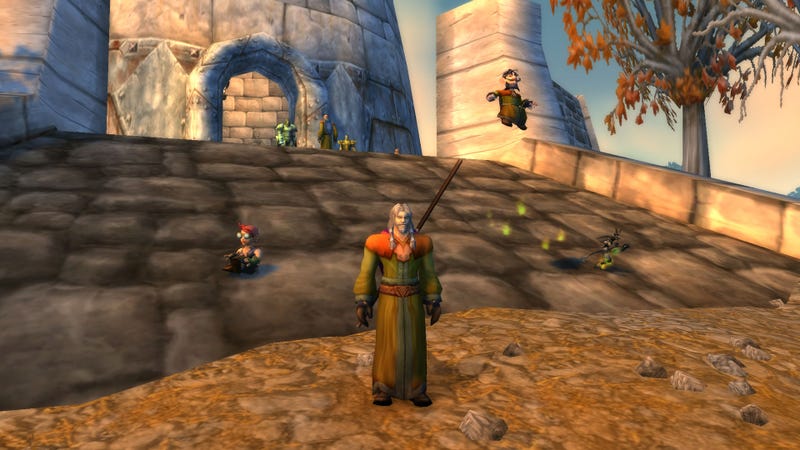 World of Warcraft Classic is full of life. Merchants retrieve their goods and offer much-needed magical items and equipment at reasonable prices. Adventurers form groups to guard against dangerous low level enemies. This morning, a stranger approached my magician and asked if I could conjure water for him. I can not remember when a random player last asked me in World of Warcraft . It's nice to feel needed again.
In the non-classic version of World of Warcraft Blizzard spent the last decade interacting directly with players. The difficulty level of the core quest content of the game has been greatly reduced from the start, allowing players of all skill levels to quickly chew content off their lonely hands. Features like the Dungeon Finder, which automatically groups random multiplayer players together, have made crawling dungeons more efficient and impersonal. Unless I choose to raid or engage with hardcore player-versus-player content, there's no reason for me to rely on other people in the modern World of Warcraft .
Oh god, do I need other people in World of Warcraft Classic ? Old-school Azeroth is not friendly to solo players at all. I've died a dozen times or more in Westfall, the 10-20 zone outside of Stormwind, and have been trying to play an online RPG from 2004 when a player accustomed to the life of 2019 is packed in crowded camps. They hit hard and are hard to kill. Taking on a creature of the same level eats most of my mage's mana and forces me to take a break between each kill. It's risky to face two creatures of the same level. For the first time in years, I had to use my magician's sheep magic to temporarily turn an enemy into a harmless animal. It is suicide to face three or more creatures of the same level.
I had died four times in the Murloc Camp off the Westfall coast when I tried to defeat too many of the Fishman monsters at once, before a random player invited me to join their group. We stomped happily onto these aquatic bastards and rolled along the shore to cast spells and swinging swords. Players would join our aloof party and leave. Our roving group of murloc killers has been the first taste of true comradeship in World of Warcraft for a long time.
Not only the danger brings together World of Warcraft Classic Player . The difficult quests, harder creatures and lack of fast travel options mean players spend much more time in a single level zone. In modern WoW in a few hours I can break through the quests in the Elwynn Forest launch area, drive to Stormwind City with my grip and drive my heirloom mount between the quest targets. In WoW Classic there is no griffin in the forest of Elwynn. There is no heirloom mount. There are a lot of running and a lot of killing of two dozen creatures to collect four or five quest items. I spent a day and a half in Elwynn Forest in WoW Classic just searched and talked and met other players through the area chat because they were right there with me.
Many of these players are still with me in Westfall. I join a group to eliminate some of the Defias bandits, and there's the one who keeps making inappropriate comments in the chat and tries to upset the roleplayers on our RPG server. Oh, and the priest is the nice woman who offered to sell me a 20 silver wand just to find that she did not have all the materials she needed to make it. It is just not possible to go through even the content of the lowest level. So we are all connected. I love it.
The start-up economy also does not affect community relations. There are no experienced craftsmen who deliver items and deposit them in the auction house. Instead of going to the handmade goods market, players ask the artisans to meet and entertain them in the shop floor. A sought-after item are loot bags made by tailors. My magician is a tailor, and I have made many a bag for wandering adventurers in recent days. These players will remember me. I will remember her. This is how MMO friendships begin.
In the beginning of WoW Classic I called the game "hell we asked for". Compared to modern World of Warcraft with all its conveniences and shortcuts, yes, it's hellish. But there are also many like-minded players who are ready to band together to persevere. It reminds me of the neighborhoods I grew up with before the internet when I knew the names of my neighbors and everyone was ready to help each other. It's an amazing feeling.
The WoW Classic servers are currently overcrowded, but this overcrowding will subside as players focus on the main game in combat. Ultimately, the only people left are those who embrace the community spirit of the game and band together to make Azeroth the old school a friendly and viable place to live. I'll be there.
Source link