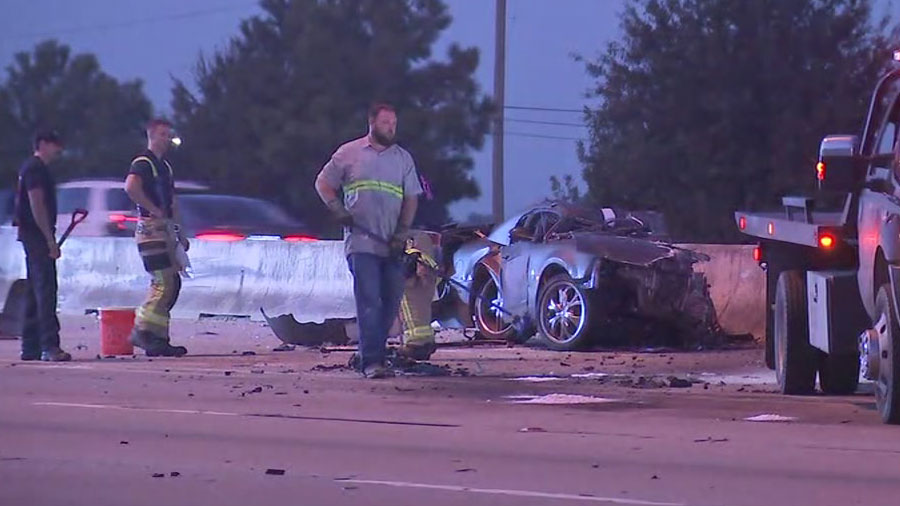 HOUSTON, Texas (KTRK) –
A wrong-wayman is dead after an accident with an 18-wheeler early Monday morning. He has shut down the North Freeway at Spring Stuebner. The Mainlanes have since been reopened.
There were debris scattered all over the north-wandering tracks. Diesel fuel is also on the highway.
Harris County sheriff's office says the driver of a Ford Mustang drove north to the north when he crashed into the 18-wheeler
The authorities say it was around 2:43 Clock, about 90 seconds before the collision, first received calls about the wrong-way driver.
The officers are still investigating where the man on the highway was driving in the wrong direction. Police tell ABC1
3 that some of the first calls they received were near locations I-45 and FM 2920.
The driver of the big drill went with HCSO, according to Sgt. Dashana Cheek-McNeal.
She says the crash site is on a slight incline. When the driver of the 18-wheeled came to the fore, he saw the Mustang's headlights and tried to avoid them, but the Mustang swung in his direction and crashed in the HOV lane.
The driver of the 18-Wheeler was not injured.
MPs examine whether alcohol was a factor.
Follow Jeff Ehling on Facebook and Twitter .
(Copyright © 2018 KTRK-TV, All Rights Reserved.)