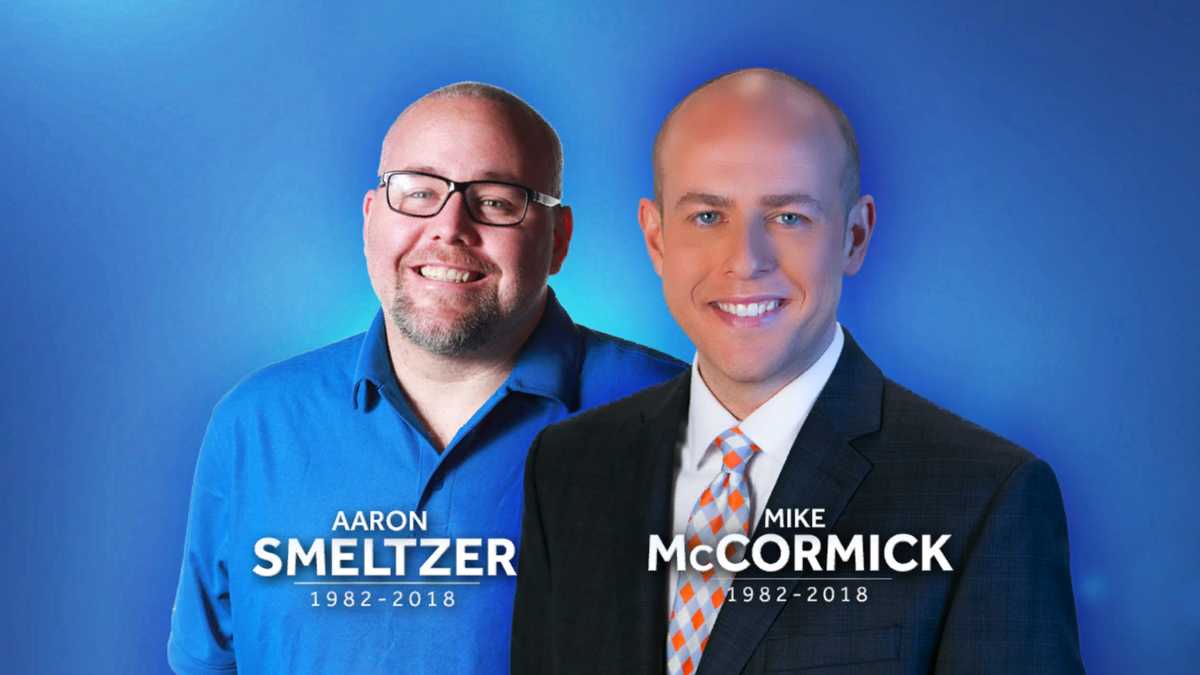 POLK COUNTY, NC –
WYFF News 4 Anchor Mike McCormick and WYFF News 4 Photo journalist Aaron Smeltzer died Monday when a tree fell on her SUV.
The accident happened on Highway 1
76 in Polk County while covering the heavy rains in that area.
Tryon Fire Chief Geoffrey Tennant said the SUV's engine was running and the transmission was in motion when authorities arrived at 2:30 pm at the scene.
He said that the tree that fell on the SUV was about 3 feet in diameter and had stood back from the road.
Tennant said the soil was saturated and the root system of the tree failed.
"I've never seen an event like this," said Tennant, who has been in the firefighting service in Polk County for 44 years.
Tennant said he had just talked to Mike and Aaron before the accident.
"It personally affected me a bit because I interviewed Mr. McCormick about 10 minutes before the call and we talked a little bit about how he wanted us to stay safe and I wanted that he does it safely and of course 10 or 15 minutes later we got the call and he and his photographer, "said Tennant. "It's the first time I've met one of these two gentlemen, but you feel a sense of responsibility for them."
Mike joined WYFF News 4 in April 2007 as a reporter in the Spartanburg Newsroom. In 2014 he was also named anchor of WYFF News 4 on Sunday at 6 pm. and 11.00
Mike came from Arkansas to the Upstate, where he spent almost three years as a reporter and fill-in presenter in a sister station of WYFF 4, KHBS / KHOG.
Mike graduated from the University of Miami with a degree in Television Journalism and Theater Studies. He had two dogs, both adopted by the Spartanburg Humane Society. If he did not report or anchor the messages, you would find him in the kitchen. He loved using local, fresh ingredients from Hub City Farmers & # 39; Market.
Aaron was the photographer in the Spartanburg office. He joined the WYFF News 4 family in February of this year.
Aaron has been making news in our region for more than a decade. He was originally from Tazewell, Virginia, and graduated in broadcast video communications from Radford University. He was an avid baseball fan.
Aaron loved traditional country music – including Keith Whitley, Randy Travis and Alabama, just to name a few.
We all mourn at WYFF News 4. We are a family and we thank you, our extended family, for your comfort as we grieve and comfort the families of Mike and Aaron.
Source link