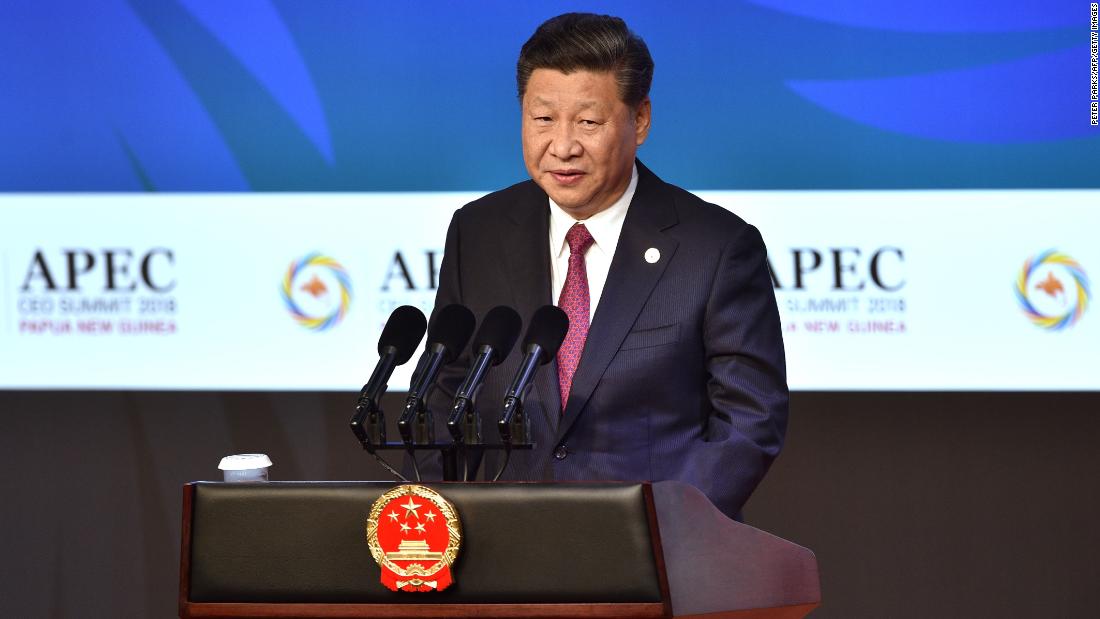 Chinese President Xi Jinping spoke of the need for global cooperation and international trade. He told the Asia-Pacific Economic Cooperation Summit that there was no problem that countries could not "clarify through consultation".
"History has shown confrontation, be it in the form of a Cold War, a hot war or a trade war, will not produce any winners," Xi said to applause.
But US Vice President Mike Pence, who spoke after the Chinese leader, said while doing so, "great respect for President Xi" and China, Beijing trade would not weaken until it "changes."
"China has exploited the United States for many, many years and those days are over," he told the World Leaders' Meeting.
US President Donald Trump has imposed tariffs on hundreds of billions of dollars of Chinese goods in retaliation for what he sees as unfair trading practices in Beijing.
The trade talks between the two countries have resumed, hoping for a solution to the accelerating trade war. Beijing offered Trump an initial offer earlier this week that the US president said was "very complete."
However, tensions between the United States and China have expanded beyond economic problems into political and military areas, including a concerted postponement of the US military against Beijing's claims the South China Sea.
Speaking on Saturday, Pence announced that the US, working with Australia, would build a military base in Papua New Guinea and further consolidate Washington's military presence in Asia and the Pacific.
He will work with these two nations to protect the sovereignty and maritime rights of the Pacific Islands, "he said in his speech.
Both Xi and Pence expressed a strong message of solidarity with the leaders of the Pacific Island States, The leader met on his first full day in the country on Friday in person.
In his speech, Xi said the world must "call on one another's strengths and strive for coexistence," rather than criticizing others
"We should reject arrogance and prejudice, be respectful and inclusive to others, and embrace the diversity of our world," he said.
Beijing is being criticized increasingly critically throughout the world as the Chinese government in Xinjiang province, which has reportedly populated at least one million Muslim Uighurs, is being rushed to re-education camps " locked up.
The Chinese Foreign Ministry responded strongly to reports that 15 Western diplomats were preparing a draft letter in Beijing calling for an explanation for Thursday's crackdown
"I do not know why they are worried about Xinjiang have you made this request that puts pressure on China? I think that this kind of action is very unreasonable, "the spokeswoman for the Ministry Hua Chunying told reporters.
Source link