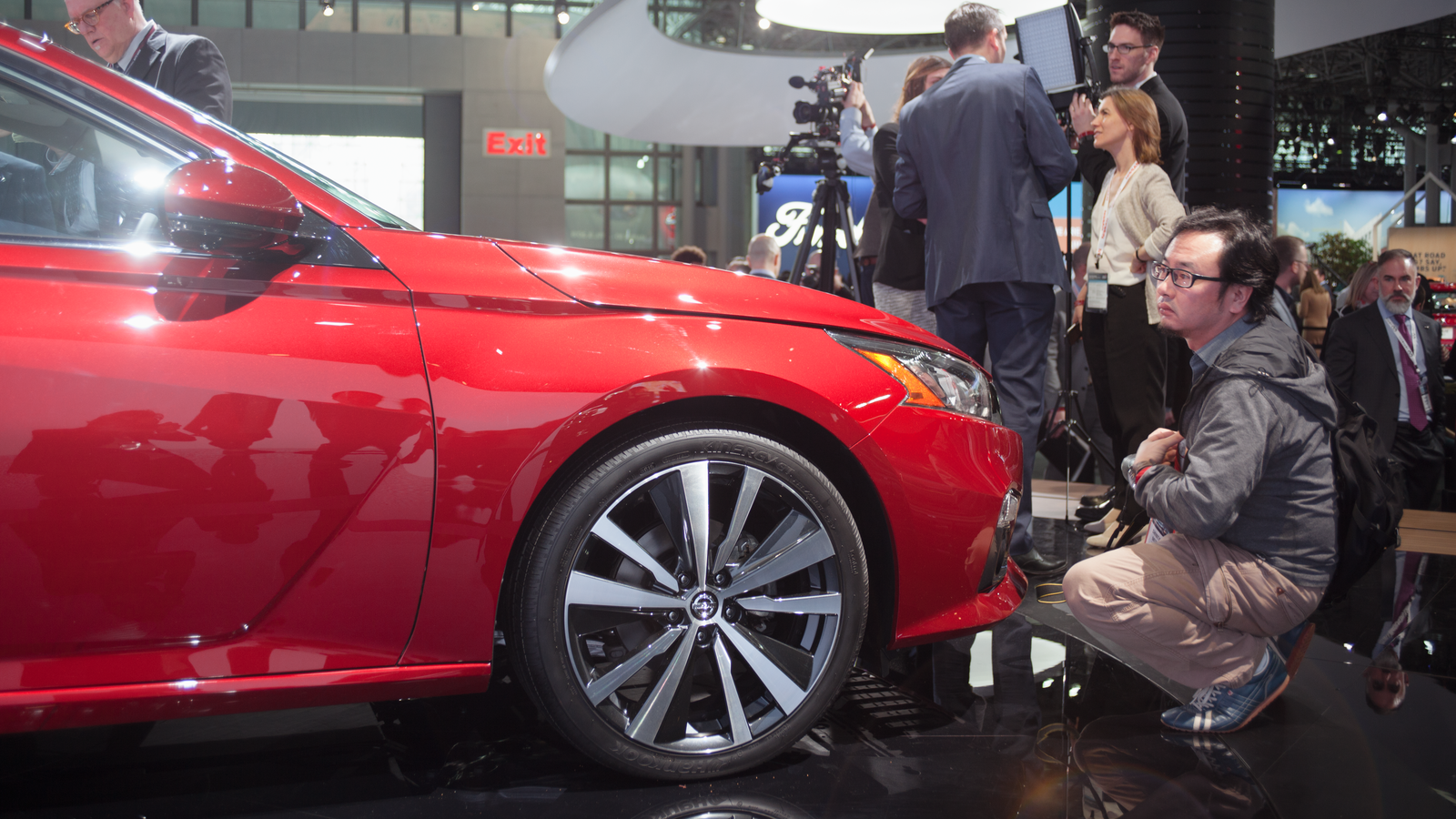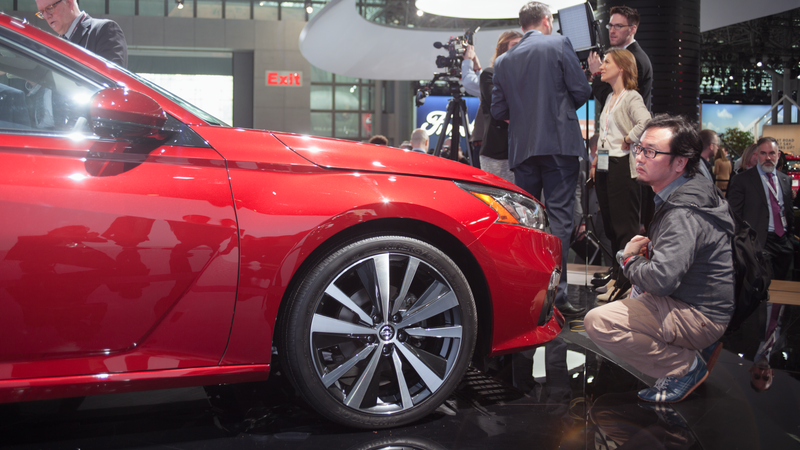 You may have noticed that the brand new 2018 Nissan Altima has a confusing gap between bonnet, headlamps and front fenders. I checked with Nissan and, yes, apparently it should look like this.
Perhaps you have seen that the new Altima is equipped with the new Renault-Nissan variable compressor. It's interesting to note that the Infinti QX50, the mid-range crossover from Renault-Nissan's premium brand, also uses this variable compression engine. Do you know what else Altima and QX50 share? A really big "plate gap" between bonnet, headlights and fenders.
One could assume that the gap has something to do with the new engine, as it is now a two-for-two VC engine-with-gap of relatively separate brands. I suspected that it could be something for the airflow and the cooling.
No. Well, I asked Nissan Senior Vice President of Global Design Alfonso Albaisa if the weird hole was directly related to the engine, and he claimed it was just a design choice for the Altima and the QX50, and he did not recognize the coincidence Both vehicles share the same new engine with the same design line until I address it.
This is the same answer I received a few days ago when I emailed Infiniti about the QX50. The Infiniti spokesman claimed that it was intended to underline the design line that runs along the side of the QX50, and Alfonso said just as much about the Altima.
So there you have it. Perhaps it is just a brilliant design strategy that certainly accentuates a design line, but also makes alarming large panel gaps appear as intentional parts of the design strategy. Genius. Anyway, I like the look of the new Altima and the QX50, and I had no trouble riding around with the Infiniti's new chic variable compression engine during my time.
I think Tesla made panel gaps chic.
Source link