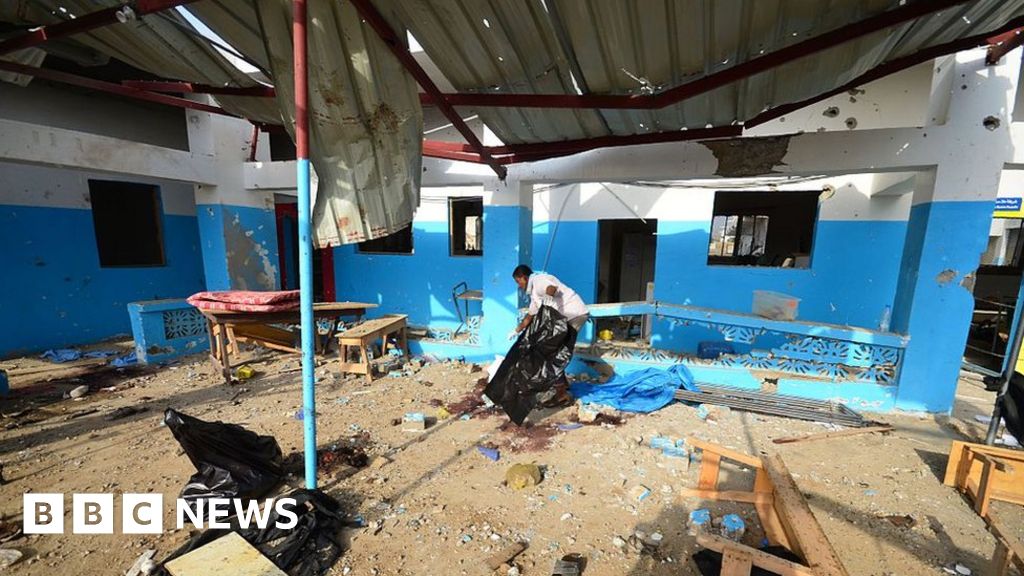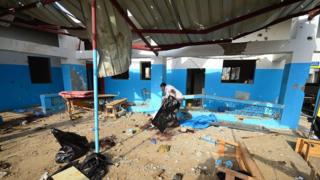 An air raid near a hospital in northwestern Yemen, killing at least seven people, including four children, was condemned by Save the Children.
The NGO that finances the hospital said two more adults After a missile had hit a gas station near its entrance, no information was provided.
Kitaf Rural Hospital is approximately 1
00 km from the city of Saada.
It was open for half an hour and many patients and the staff arrived when the rocket hit.
Among the dead was a health worker who had died with her two children, Save the Children said.
A further eight people were injured in the attack, allegedly allegedly carried out by the Saudi Arabia-led coalition against Houthi rebels in the country. The coalition has almost complete control over the airspace in Yemen.
Save the Children has condemned both sides of the war for its behavior, highlighting in particular the impact on hospitals.
The NGO, which says that 37 children were killed each month or injured by foreign bombs last year, has called for an urgent investigation into this latest missile strike.
"Innocent children and health workers have lost their lives in a seemingly indiscriminate attack on a hospital in a densely populated civilian," said Kevin Watkins, Save the Children's chief executive.
"Attacks like these are a violation of international law. But time and again we see that all warring factions in Yemen violate the basic rules of war."
Source link