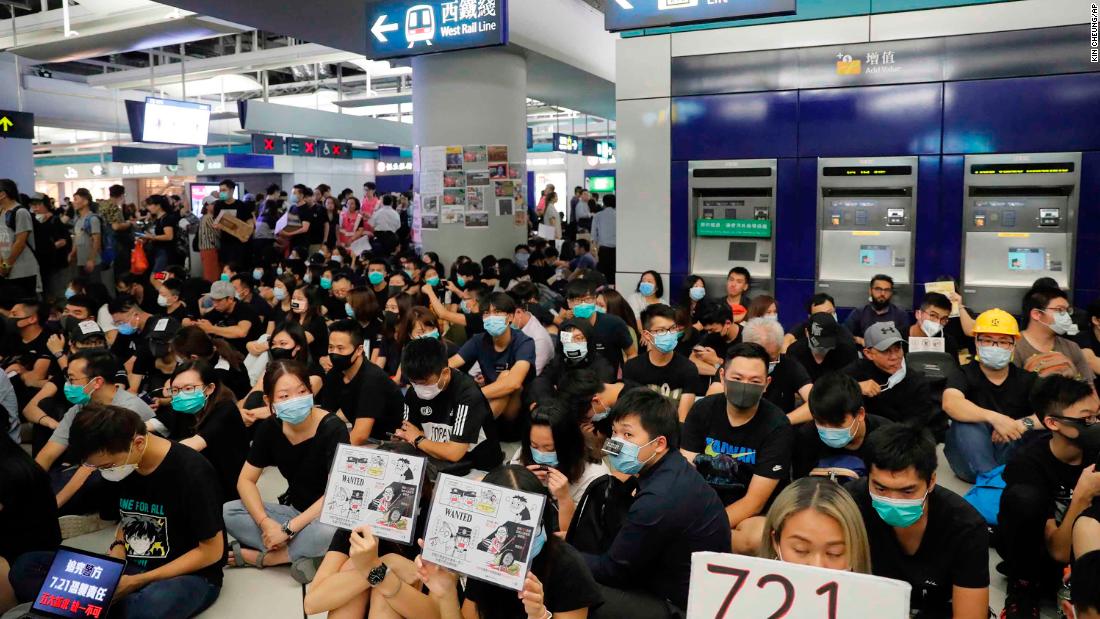 On July 21, after a demonstration in downtown Hong Kong of a suspected extradition law was dissolved by the police, Yuen Long's returning protesters were attacked by a mob swinging iron bars and bamboo sticks.
Attacks released on social media showed the plundering mask gang wearing white T-shirts and attacking crowds on the train platform and in the carriages of the Yuen Long MTR station in the extreme northwest of the semi-autonomous Chinese city.
Protesters were reportedly at the mercy of the crowd nearly an hour ago The police arrived and at least 45 people were injured, some seriously.
Hong Kong police confirmed at a press conference on Tuesday that although there were 28 arrests for the July 21 violence, no charges have yet been filed. On Wednesday evening, the Hong Kong government announced in a statement that activists had blocked the streets outside the station and that the police, after "repeated warnings to the demonstrators, who were unsuccessful, now conduct a scattering operation with minimal force."
Hong Kong has been hit by a major political crisis. Mass demonstrations took place for the eleventh time in a row last weekend, triggered for the first time by widespread opposition to a controversial bill that allowed China to extradite refugees from the city.
Although this bill is currently not on the table, the demonstrations have grown since then, and the protesters have extended their demands for full democracy and police accountability.
While the demonstrations in March began rather peacefully, clashes between police and protesters have tarnished recent demonstrations with tear gas, alleged police brutality and angry confrontations in the run-up to the protests.